second day of raya was a bit better than the first day.
mlm tu kami pegi beraya at aqila's house.
and on that same day was my hubby's birthday.
soo
happy birthday to you sweety
<3.
i went to go buy a prsent for roy.
pnya laaa na secret kn.
tp dea dh dpt tau dh.
slalu mcm tu.
its like he can read my mind. grrrr haha.
so beli jealaaa pirate monkey teddy bear utk dea
and alhamdullilah dea suka.
kata roy, tiap mlm dea keja peluk monkey tu haha.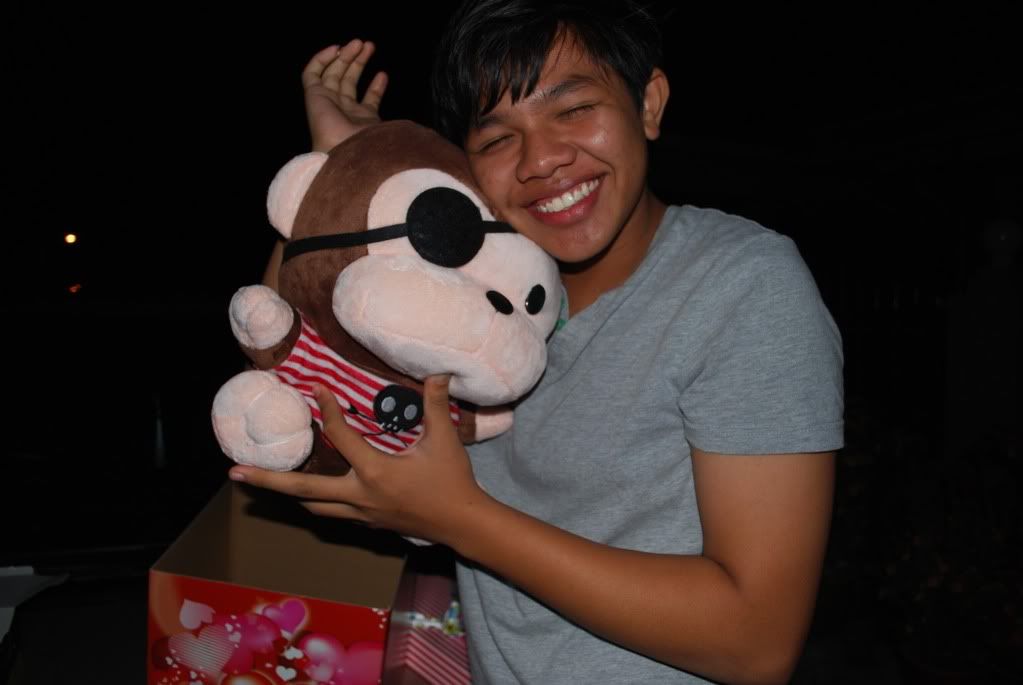 after that, aku pergi beli cake.
tidak na beli dh cake besaq.


tp dsbbkn bajet lari, aku beli 1 slice.
alaaa just a simple bday for him hehe.
so mlm tu baru pegi rumah qila with my lil sis amanda.

smpai sana sembang apa semua.
roy muncul haha.
then i went to buy tepung with qila.
pnat cari kdai tau dak.
semua pakat cuti adoi.
last2, drive pegi tman kmajuan and jmpa satu kdai.
balik tu roy dh agak dh.
dea siap send msj lg dkt aku
" beli byk2 skit tepung tu tau "
loklaq gila.
like i said, he can read my mind.
adoiii.

smpai blik ruma qila mkn and blablabla.
i showed him the cake.
haha tp dea ta kesah, tu yg aku brsyukur sgt.
so after suap2 cake laa apa semua.
aku duk pkiaq mcm mna na bling tepung.
then aku pegi dkt blakang kreta aku and buat2 sakit kaki.
soo roy pun meh laa na tlg.
and aku baling satu paket tepung dkt dea haha.
slalunya org bg segenggam.
tp aku naa up sikit laa konon.
soo hentam teros.
kecian my syg jd putih gebu gebu haha.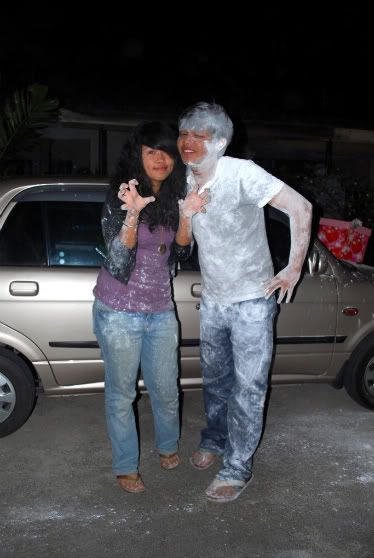 then after that bwak laa qila, zahid, amanda jln2 dkt kangaq.
soo roy yg na bwak kereta.
soo bg laaa haha.
that was basically it.
i lovee you so much roy. sorry for the tpung.
emmuaahhhh<3 size="2">